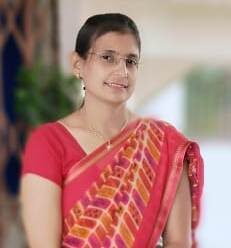 "Champions rise to the top not by chance but through purpose and passion"
It gives me immense pleasure to congratulate all our worthy parents and loving students on the completion of 9 glorious years of excellence.
Our accomplishments over the years and our good will as one of the topmost colleges exemplifies  the success of our education model. Your trust in us is our strength.
At Trinity P.G. College, Dalot,  we focus on complete development of our students by involving them in both scholastic & co-scholastic activities.
"Do the work with intention not because of compulsion."  With all my love, best wishes and blessings
The carving and chipping away to create a masterpiece takes years of dedication and we have a team of fabulous faculty members who display infinite talent and intense passion which keeps the ethos of our college high.
We believe that excellence is not inherited but it's always the outcome of sincere efforts, intelligent direction, skill full execution and the vision to see obstacles as opportunities.
I extend my gratitude to all those associated with us and pray that Almighty in His divine benevolence continues to guide us in every endeavour Looking forward to our extraordinary and incredible journey ahead
With warmest regards
Dr. Monika Sharma
Principal
Trinity P.G. College