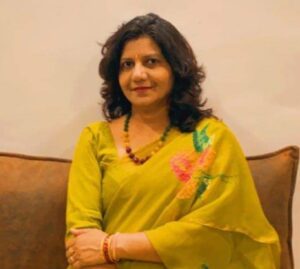 Education is the most powerful weapon which you can use to change the world.
The basic objective of the education system is not only to widen the mental horizons of the child but also to build her character and enhance her aesthetic faculties. Our commitment at Mahi Girls' School is to provide a safe and intellectually challenging environment of academic freedom, where minds meet, discover and learn. We motivate our students to excel in academics, participate in co-curricular activities and imbibe in them a value based education that will mould them to become cultured, educated, disciplined, self-reliant, confident, worthy and responsible citizens of a new and modern India.
Let us join our hands, heads, hearts and souls together to fulfill the current requirements of education system which is full of values, humanism, nationalism and international brotherhood, love for peace, food and shelter for all.
Principal